Front Doors 
Homeowners wish to have the option of airflow with insect protection through their front door without having to always open 2 doors. The traditional screen door functions exactly like the front door causing you to have to open 2 doors to enter or exit the residence. They also do not want a permanent screen covering the beauty of their decorative door.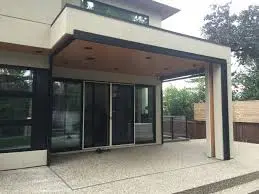 Sliding Glass Doors 
The number 1 complaint and problem with sliding screen doors is that the rollers break, or become bent and will not allow the screen to slide, thus rendering the screen inoperable. Also with the screen always being exposed to the elements it becomes dirty and stained, and a permanent screen substantially diminishes your view as it is always visible and providing a distorted view. An Nu-Star Glass & Mirror Retractable Screen Door allows you to see clearly and unobstructed through your glass doors and when not in use, & stay looking new for years ahead!
Double French Doors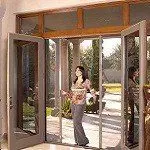 Nu-Star Glass & Mirror Retractable Screen Door is the best choice for double French doors as it allows the beauty of the doors to be seen when the screens are not in use. Our auto latch allows one side of the door to be stationary, while the other side is fully operational for easy entry into the home. They allow full protection from insects when both doors are open, and the retractable screens are being used, along with a breath of fresh air for your home.