Founded by Jim Tokatlian, who has been in the glass industry for more than 50 years, Nu-Star Glass & Mirror has been proudly serving all your window replacement and glass needs since being licensed in 1983. (Our license beginning with #587 speaks for itself and shows our years of experience. Look at any of the licenses today and you will see their number begins in the hundreds of thousands higher than #587.) We've been doing this a long time and know exactly what you need, when you need it.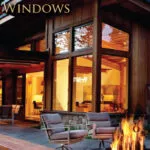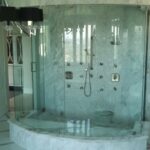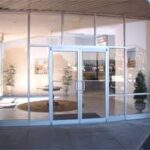 No job is too big or too small, and our team prides itself on offering the same quality service on each new project. That's why Nu-Star Glass and Mirror has so many loyal customers who continue to tell others about our exceptional products and services. Also, we use only the best materials and line of products combined with the most qualified installers.
Dependable, Trustworthy, Honest and Committed to the Community are just some of comments we hear regularly from our satisfied customers. We strive to be deserving of that level of praise on every project, with every customer.
We are also so proud to give back to the community we serve such as the Boys and Girls Club, the YMCA, the Free Clinic, etc. Our membership with the Rotary International and our role as an Emergency Response Team Member with the LA Fire Department as well as previously serving on the Board of Directors of the Simi Valley Police Foundation allows us to do that. Look around town and you can see our involvement in the community everywhere. We are extremely honored to be so involved in our community, and proud of the support we are able to provide.
We earned the Elite Dealer Recognition from Superior Window Products and Nu-Star has been written about in The Acorn and other leading publications in Ventura County.
They say pictures speak 1000 words, or more, of course. Recently, Yelp dismissed one of my posts possibly because I didn't supply a picture, and possibly because I mentioned the name of a more local glass company where my experience was terrible.Anyway, Nustar and its founder, Jim, are the best Glaziers I have encountered in decades including numerous residential projects both primary and investment use.Recently, unfortunately, we did a residential addition and utilized a General Contractor who outsourced to his own glazier for a bathroom related steam shower.Five years ago, Jim's crew remodeled both of our home bathrooms and we have not had an alignment or any type of mechanical problem since.Not the case with a brand new door that our GC's glazier screwed up so much so that I needed to call Nustar to fix it. The new floor to ceiling glass door in the bathroom is falling because they did not use the correct hardware for its weight nor did they seal or adjust them properly!Nustar is redoing them correctly, of course. We have told our GC that we prefer our trusted glazier to repair the work the "sub" that he used miscalculated, and he will be reimbursing us under his own warranty, while actually being pleased with the correction price. I hope he uses Nustar as his sub in the future as well!
5.0 star rating 2/6/2021 Nu-Star was very knowledgeable, clean and fast working. Punctual and polite. Can't expect more and will definitely recommend them. Two of my double glass low - E windows needed replacement due to sealant leak.
8/4/2020 The glass in one of our patio doors shattered in pieces. We called Nu-Star and the owner quickly showed up. He gave us a price estimate for the replacement glass and we placed the order. A few days later his crew came and installed the new glass. The work took a little longer than originally planned, but the installation team did a great job, the new glass is in place and they did a fantastic job cleaning up afterwards. I highly recommend Nu-Star.Shattered patio glass door
4/18/2020 3 photos Jim and his team have installed mirrored closets doors, shower doors, slab mirror, mirror and glass shelving and cabinet panels in 3 of my houses since the 1990's. Always good service and quality. He provides an honest assessment and gives choices and recommendations. Just look at my gorgeous kitchen and bathroom! I'm so thankful for his perfectionism and pride of work, done in a timely manner.
Carl K. from Simi Valley, CA shower Door images 5 Star Review Nu-Star Glass and Mirror