ENERGY RETROFITS REPLACEMENT OF WINDOWS AND DOORS IN CAMARILLO, CA.
Window replacement remains an undervalued option for increasing energy efficiency during commercial retrofit projects. This is often overlooked energy savings from replacing windows in existing buildings that can more than double ROI, Nu-Star Glass and Mirror uses advanced analysis techniques.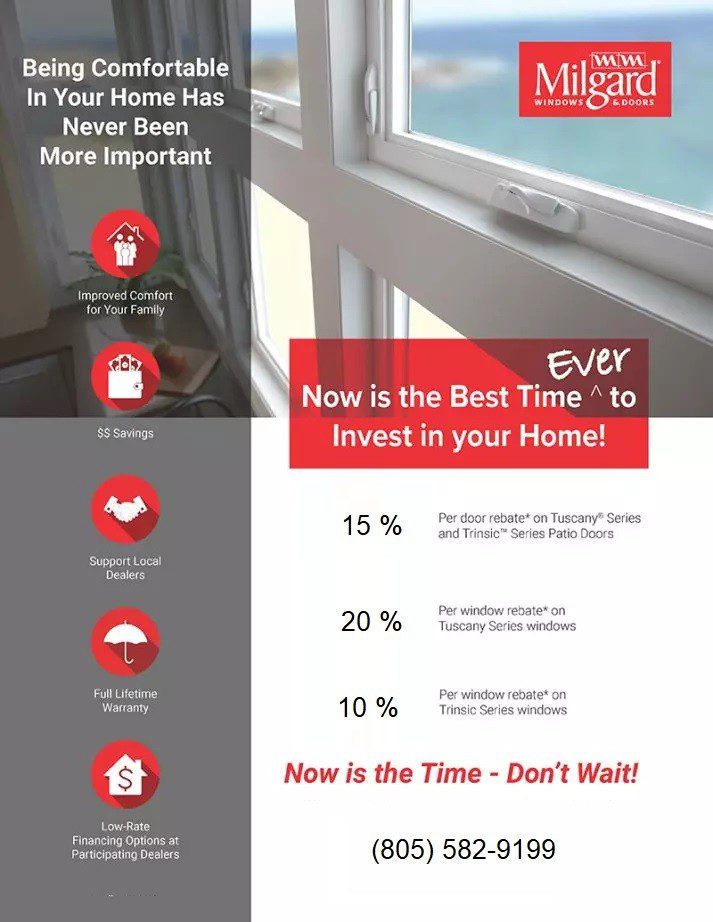 Here are a few of the features of our replacement windows: • Custom made just for you • Your choice of vinyl, aluminum, fiberglass or wood construction • You can chose from numerous beautiful traditional and contemporary designs • Your choice of popular window frame colors and grid – grill patterns • Many styles tilt inward for easy cleaning from inside your home • You'll have a significant reduction of your heating and cooling bills – our replacement windows are Enery Star qualified • The life time warranty is transferrable • Low cost… you'll be hard pressed to find a better price anywhere • High quality construction… you get a high quality, custom, energy efficient replacement window at our low cost
Are retrofit windows energy efficient?
New replacement windows will save you energy and provide greater comfort within the house. … The Environmental Protection Agency (EPA) EnergyStar program estimates that the average U.S. home can save $126 to $465 a year when replacing windows, but this is for single-pane windows, which fewer homes have today.Dec 25, 2020.